Doan Thi Nhat Minh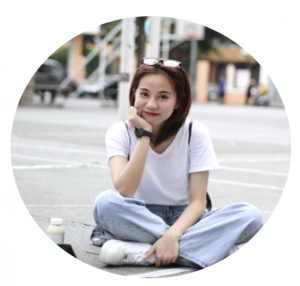 I'm from Vietnam. I completed my Master's degree of Forest Management based on data science – DATAFOREST at Campus of Palencia – University of Valladolid as a student in the Double Master Degree programme between VNU University of Science and University of Valladolid.
Becoming a student of the University of Valladolid – one of the leading centers of higher education in Spain is really a dream come true for me. The Master's Degree in Forest Management based on Data Science at University of Valladolid provided me a better scope of becoming a specialist in Forestry, enhanced my knowledge, analytical ability, and comparative understanding of global experiences with local applications on forestry and forest sciences.
Moreover, In Campus of Palencia, there are many students from all around the world and we had a lot of fun together. Spain is a great country and you'll fall in love over and over again: the food, the people, the great weather, the language, the hospitality, the music and the incredible atmosphere among students. My student life in Spain has been by far, one of the best experiences I had."»
Nguyen Thi Kieu Anh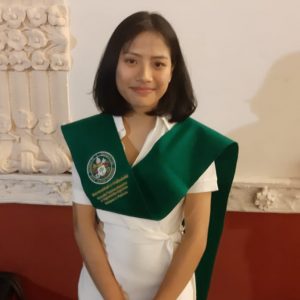 I am Nguyen Thi Kieu Anh – biotechnology bachelor's degree from the Thai Nguyen University of Sciences, Vietnam. An alumni student of the " International forestry semester program" at the  Palencia campus, Valladolid University in  2019.
Studying in Europe was a dream for me but the International semester program at Valladolid University had made my dream come true due to providing opportunities and excellent programs about forestry for students coming from around the world, especially for Vietnamese students.
The program not only provided me a chance to open my horizon by attending different courses related to forest issues but also was an unforgettable experience in my life. Due to the time I was exposed, immersed with Spanish culture and Identity and participating in some local festivals as well as student activities. The hospitality and the warm smile of Spanish people already melt my heart.
The period of time stay and study in Palencia have brought to me tremendous knowledge and experience more than I expect. From the academic background to life experiences, and for sure to me, which I have obtained from the International semester program is the key to open many chances for me to go further in my study path.
Tuan Anh Nguyen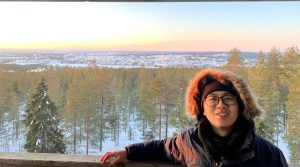 My name is Tuan Anh Nguyen, a former student at VNU-HUS. I still remember it was almost 6 years ago when I first heard about the collaboration between our university and the University of Valladolid. It was a call for application for an international semester in Valladolid, Spain. Ever since I was a kid, I have always been dreaming about going to Europe and so I did not hesitate to apply for it. Luckily, I was chosen to take part in this program, and there my journey begins.
When I set foot in Valladolid for the first time, the city welcomed me with a heavy rain. Without knowing any Spanish, I thought: "That'd be it, I'd have to walk in the rain with my luggage", but then to my surprise, I got a call from my landlord and he offered to take me home with his car because he knew it was raining. From that moment, this city had already won my heart. During my 6 months, I've made a lot of friends and we had a blast together. Study at the faculty isn't stressful at all as the lecturers were adorable and they always try to make it easier for us to acquire new knowledge. I also had the chance to do my thesis here and had my first-hand experience as a biochemical scientist.
Overall, the International semester program had allowed me to dig deeper into the field of environmental science – from the fundamental knowledge in environmental engineering to how to apply this comprehension to solve real world problems. If someone asked for my opinion about this program, I would say that it brings my long-held dream to life and further prepare me to pursue my Master degree in Europe.